One third of all the food in the world goes to waste. When I first heard of this statistic I found it hard to believe and almost glossed over how much that really amounts to. There is an incredible amount of resources, care and effort to create foods so how come so much of it is thrown away? I doubt that there are any other industries or categories that experience this much waste. 
Fruits and vegetables including fruits and tubers have the highest wastage rates. Luckily these are ingredients that are easy, fast and safe to ferment. There is a huge untapped potential in transforming these fruit and vegetable trimmings into incredible flavour experiences. 
Butternut Squash trimmings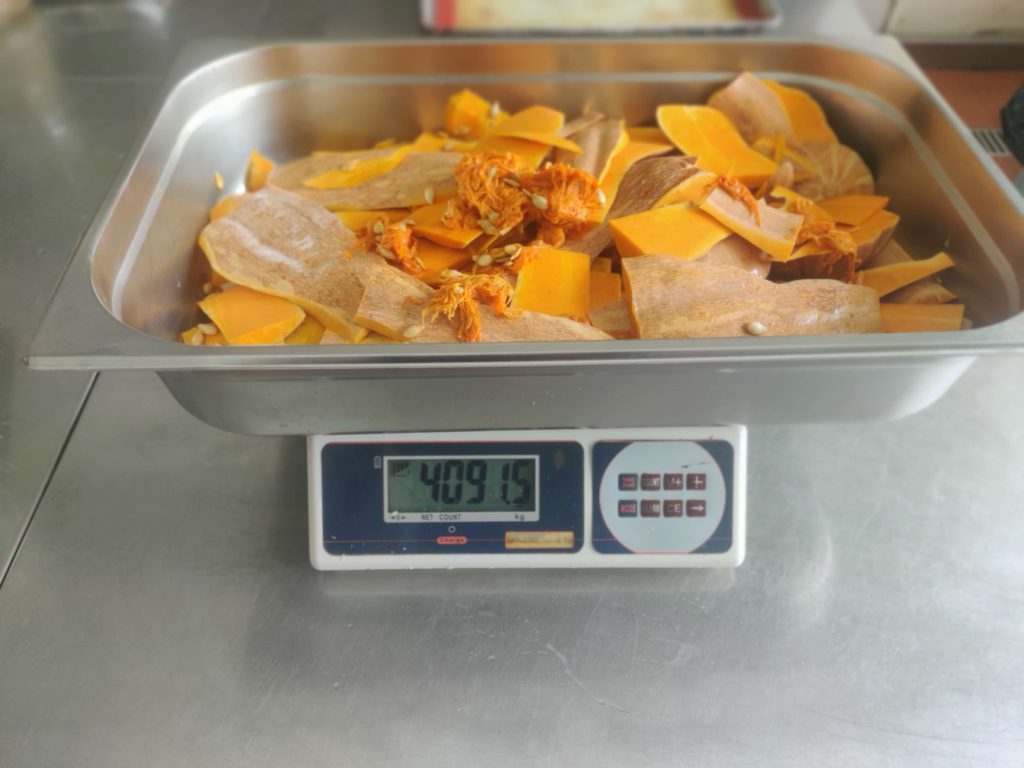 Here is an example of how easy it is to take care of some of these vegetable trimmings and create a high value foods from them instead.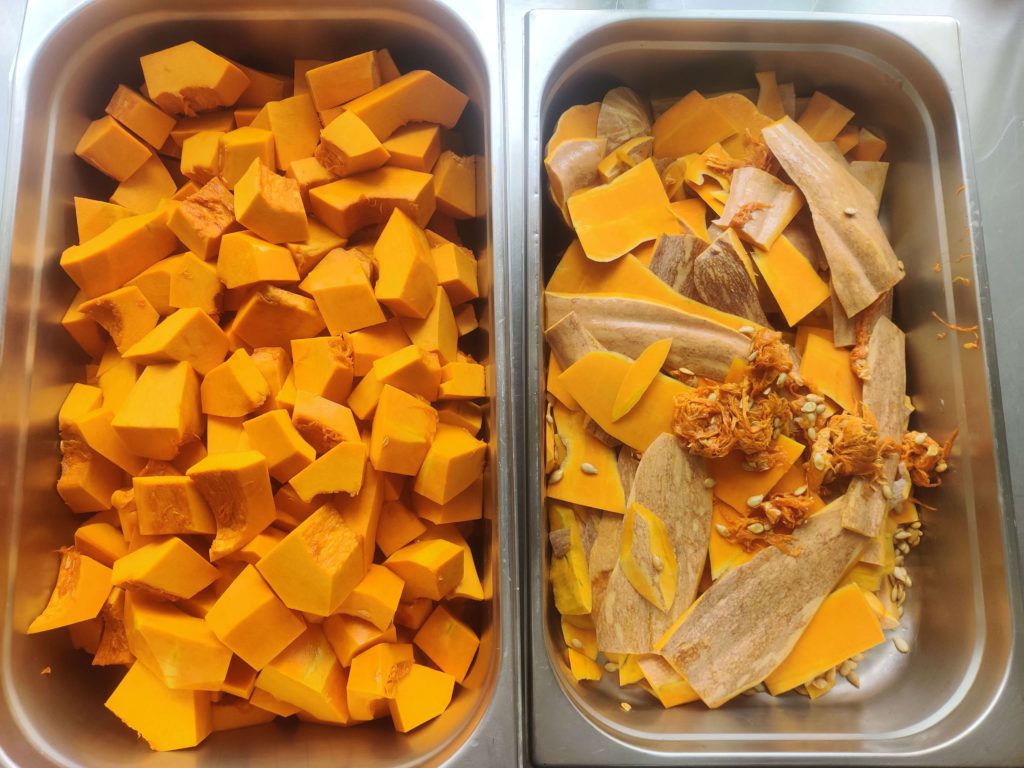 The butternut squash also known as butternut pumpkin is trimmed and peeled with a knife in many food service operations as it is a fast and efficient way of peeling the squash for making a variety of dishes including risottos, roasted in salads, or cooked in stews. 
Fermented Pumpkin Spice Syrup Recipe
A busy kitchen can easily save these trimmings by first carefully washing the outside of the pumpkin and then collecting the trimmings in a separate container to ferment.
Ingredients
Butternut Squash Trimmings
Water
Sugar
Salt
Spices (Cinnamon, Nutmeg, Cloves, Allspice)
Wash the outside of the butternut squash carefully
Collect the trimmings in a clean pan, discard any unwanted or blemished parts and barnacles.
Lightly salt the pumpkin trimmings and roast in a 220°C / 420°F oven for 15 minutes. 
Place roasted trimmings in container and add equal weight pumpkin with sugar and mix well. 
Ferment for 6-12 hours at 16°C.
Add equal parts water and bring to boil. 
Strain and bottle it. 
Use the pumpkin spice syrup to make coffee or tea drinks, mix it with milk or plant-milks, add rum for cocktails, or mix with soda water for a refreshing natural soda.